Uji efektivitas ekstrak etanol pelepah pisang susu terhadap penyembuhan luka sayat pada punggung kelinci
Keywords:
Pelepah pisang susu, kelinci, luka sayat, penyempitan luka
Abstract
Abstrak
Luka sayat adalah luka akibat benda atau alat yang bermata tajam, terjadi dengan suatu tekanan ringan dan goresan pada permukaan tubuh. Pengobatan secara tradisional pada luka sayat memiliki keterbatasan seperti pengobatan yang hanya digunakan untuk luka ringan dan proses penyembuhan yang cukup lama. Pelepah pisang susu biasanya digunakan oleh masyarakat untuk penyembuhan luka sayat. Penelitian ini bertujuan untuk mengetahui ekstrak etanol pelepah pisang susu (Musa acuminata Colla. var. Silk) terhadap proses penyembuhan luka sayat pada punggung kelinci. Metode ekstraksi dalam penelitian ini menggunakan metode maserasi dengan pelarut etanol 96%. Kadar sampel yang digunakan adalah 10%, 20% dan 30%. Uji daya sembuh pada luka punggung kelinci dilakukan dengan diberikan perlakuan menggunakan sampel dan kontrol positif selama 14 hari. Data yang diperoleh adalah penurunan luas permukaan luka sayat pada punggung kelinci. Data dianalisis menggunakan metode Kruskal Wallis. Dapat disimpulkan hasil penelitian menunjukan bahwa ekstrak etanol pelepah pisang mempunyai efektivitas daya sembuh luka sayat pada punggung kelinci. Konsentrasi ekstrak 30% mempunyai efektivitas daya sembuh luka sayat paling optimal.
References
Hoediyanto, Hariadi, "Ilmu Kedokteran Forensik dan Medikolegal edisi 7" Surabaya: Fakultas Kedokteran Universitas Airlangga, 2010.
Bayu Febram, L W, "Aktivitas Sediaan Salep Ekstrak Batng Pohon Pisang Ambon (Musa paradisiaca Var. Sapientum) Dalam Proses Persembuhan Luka Pada Mencit" in Jurnal Departemen Klinik Reproduksi dan Patologi FKH IPB, 2010.
Gonzalez, A C D O, Andrade Z D A, Costa T F, and Medrado A R A P, "Wound Healing- A Literature Review" in An Bras Dermatol, vol.5, no.91. 614-620, 2016.
Anisa, N., et al, "Efektivitas Anti Inflamasi Daun Mangga Terhadap Luka Bakar Derajat Dua" in Jurnal Sainsmat, vol. 3, no.1. 1-7, 2019.
Priosoeryanto BP, Huminto H, Wientarsih I, and Estuningsih S, "Aktivitas Getah Batang Pohon Pisang dalam Proses Persembuhan Luka dan Efek Kosmetiknya pada Hewan" Bogor: Institut Pertanian Bogor, 2006.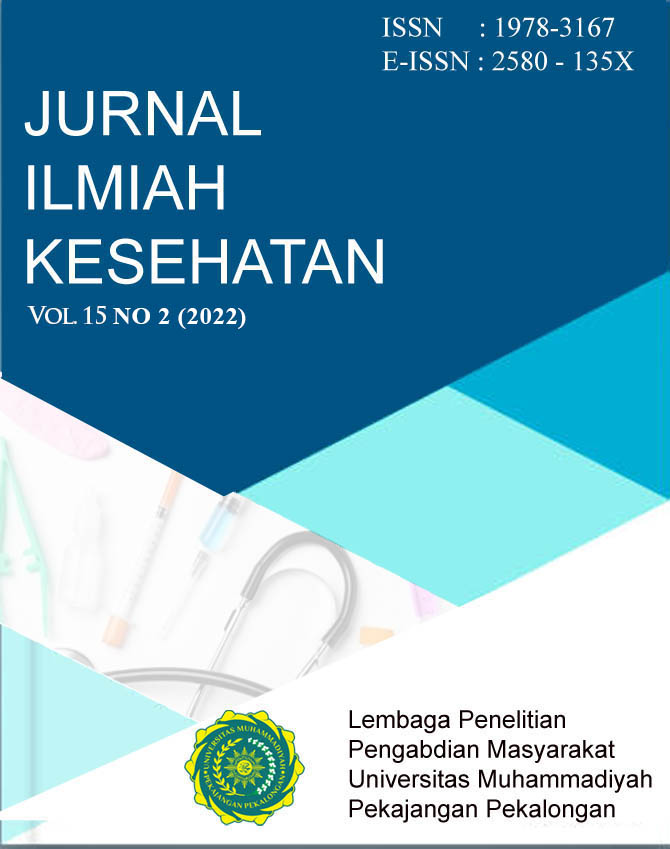 Downloads