Persepsi Pengguna Layanan Transaksi Digital Terhadap E-Wallet (Studi Kasus: Layanan Shoppepay Di Pekalongan)
Keywords:
Digital Transaction, E-Wallet, Regression Analysis
Abstract
The study was conducted to analyze the factors that are the tendency of digital transaction service users to Financial Technology (Fintech) with the Shopee Pay E-Wallet Model in Pekalongan. Primary data was collected by using questionnaires and interviews with respondents. The sampling technique used was non-probability (non-random) based on the criteria determined by the researcher and carried out by purposive sampling method. The number of samples taken in this research was 90 respondents. The data analysis technique used is simple linear regression analysis using the IBM SPSS Statistics 24 application. The results of this study indicate that convenience, trust, and perceived risk of use have a positive and significant effect on the intention to use the ShopeePay e-wallet.
Keywords: Digital Transaction, E-Wallet, Regression Analysis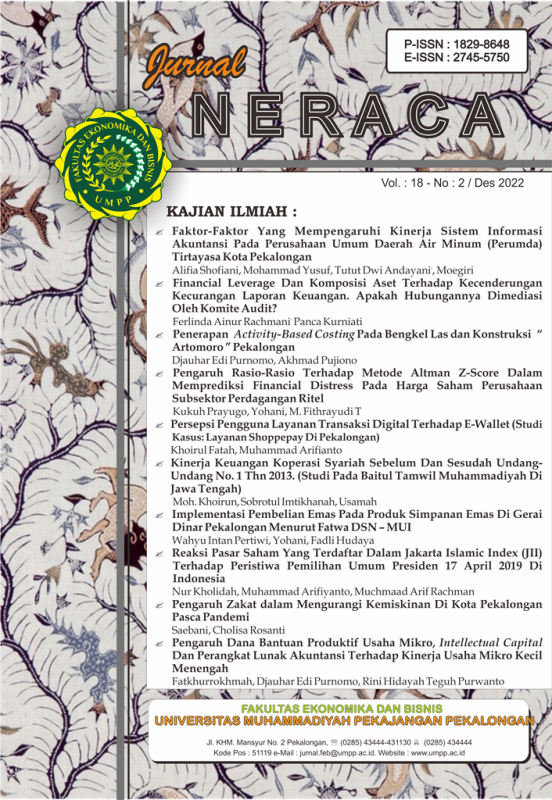 Downloads