PELATIHAN KEGAWATDARURATAN AKIBAT TENGGELAM (HENTI NAFAS HENTI JANTUNG) PADA PEDAGANG MAKANAN DI BIBIR PANTAI JOKO TINGKIR PETARUKAN PEMALANG
Abstract
Abstrak
 Indonesia merupakan daerah tujuan wisata pantai yang menjadikan Indonesia memiliki potensi untuk terjadinya kasus tenggelam. Salah satu lokasi wisata yang ada di Indonesia adalah wisata pantai Joko tingkir yang ada di Kecamatan Petarukan Kabupaten Pemalang, tepatnya di Desa Nyamplungsari. Pantai Joko tingkir merupakan wisata pantai yang di kelola Desa, dimana memanfaatkan wilayah bibir pantai untuk rekreasi alam. Permasalahan yang muncul adalah tidak adanya tim penjaga pantai yang mengetahui secara pasti bagaimana cara melakaukan penanganan pada pasien yang tenggelam dan mengalami henti nafas henti jantung. Tujuan kegiatan ini adalah untuk memberikan pendidikan dan pelatihan kepada penjual makanan di bibir pantai ataupun pengelola  agar dapat mengetahui dan mendemonstrasikan pemberian bantuan hidup dasar pada kasus henti jantung dan henti nafas terutama diakibatkan  tenggelam. Metode yang digunakan adalah ceramah dan praktik, yang kemudian akan dikaji tingkat pengetahuannya dan ditampilkan secara deskriptif. Partisipan berjumlah 21 orang. Hasil evaluasi pada pre test didapatkan tingkat pengetahuan sedang 19% dan rendah 81%, sedangkan pada post test didapatkan tingkat pengetahuan tinggi 29% dan sedang 71%. Progam pendidikan dan pelatihan bantuan hidup dasar yang telah dilaksanakan sangat bermanfaat untuk meningkatkan pengetahuan masyarakat sehingga diharapkan juga akan mampu memparktikkan jika terjadi  kasus henti jantung dan henti nafas.
Kata kunci: BHD, kegawatdaruratan tenggelam.
 Abstract
 Indonesia is a coastal tourism destination which makes Indonesia has the potential for drowning cases. One of the beach tours in Indonesia is Joko Tingkir's tour in Petarukan District, Pemalang Regency. Joko Tingkir Beach is a tourism managed by the village, which utilizes the shoreline area for recreation. The problem that arises is the absence of a coast guard team who knows exactly how to treat patients who drown and experience stopping breathing and cardiac arrest. The purpose of this activity is to provide education and training to food vendors on the shoreline or managers in order to know and demonstrate the provision of basic life support in cases of cardiac arrest and respiratory arrest caused by drowning. The method used is lecture and practice, then the level of knowledge is assessed and displayed descriptively. The number of participants is 21 people. The evaluation results showed that the pre-test had a moderate level of knowledge amounting to 19% and a low level was 81%, while in the post-test it was obtained a high level of knowledge of 29% and a moderate level was 71%. The basic life support education and training program that has been implemented is very useful to increase public knowledge, so that it is hoped that the community will be able to practice in case of cardiac arrest and respiratory arrest.
Keywords: Basic Life Support, emergency drowning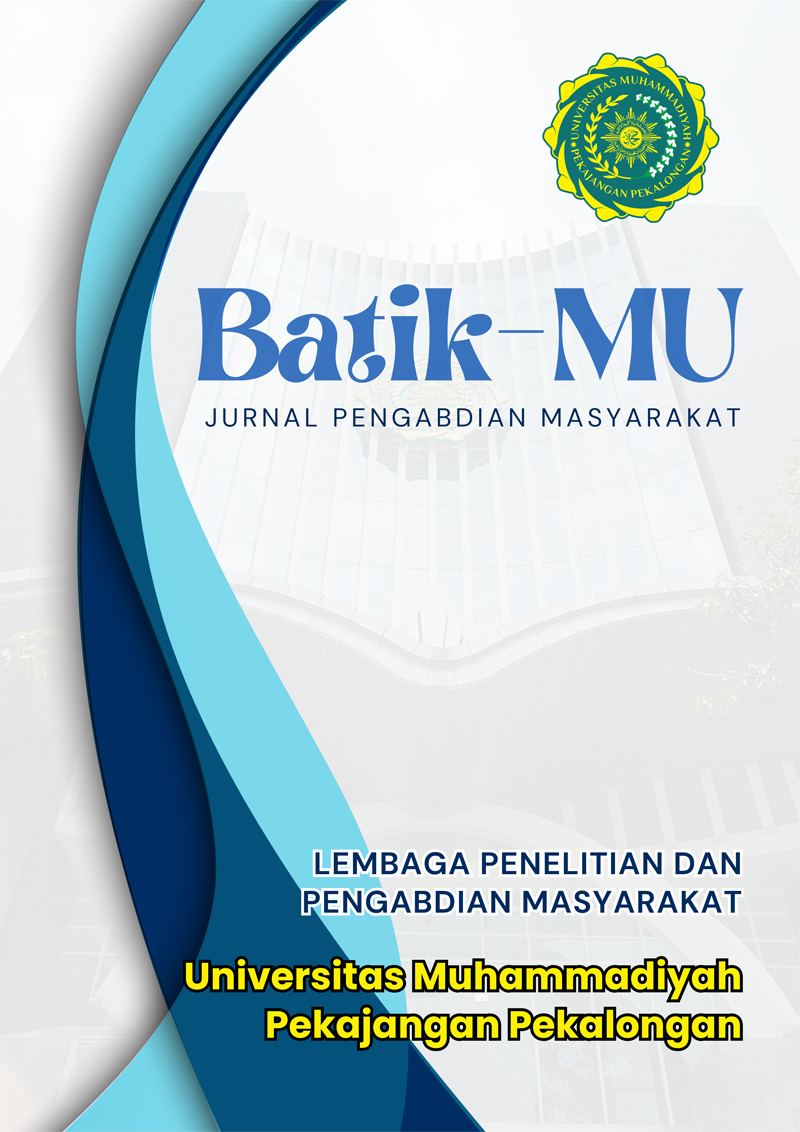 Downloads